Robert Ley


Albums & Photographs
Page 2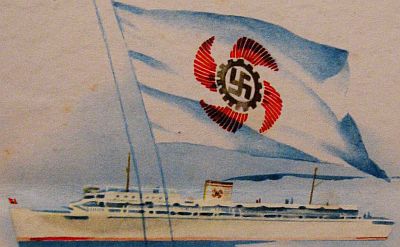 Robert Ley

Photo Album - Small Souvenir Album
Voyage: Unknown
Souvenir Photos: 16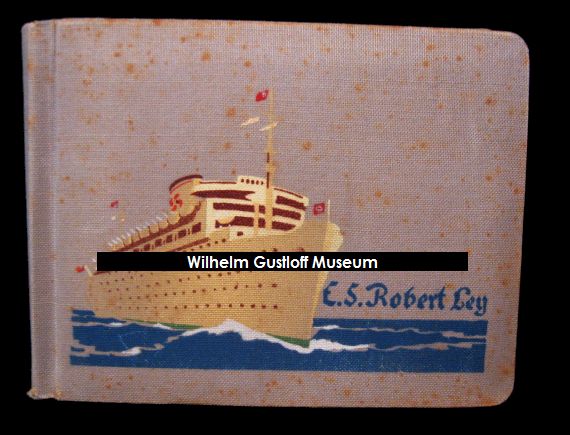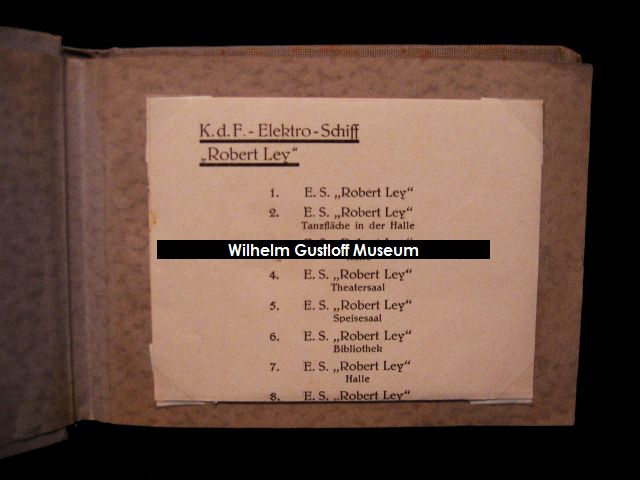 ---
Robert Ley

Assorted Photos from her final Norwegian Cruise
Voyage #13 - August 23rd, 1939 - August 29th, 1939
This was the

Robert Ley's

Final Voyage before World War II
Total: 49 Photos
---
Robert Ley

- Assorted Luftwaffenfotos
​during wartime.
25 photographs and 1 postcard.

Featuring:


-

Robert Ley

as a hospital ship.
-

Robert Ley

being converted to an accomodation liner.
- Pictures of the Air Force in the Second Economic Committee. (Bilder der Luftwaffe aus dem II. WK.)
- Airplane - HE 51 - crash landing.
- Funeral photo.
---
---
Robert Ley

Photo Album - Medium

Berlin

Souvenir Album
Voyage #9: July 12th, 1939 to July 18th, 1939
Souvenir Photos: 28, Voyage Photos: 26 - Total = 54
---
---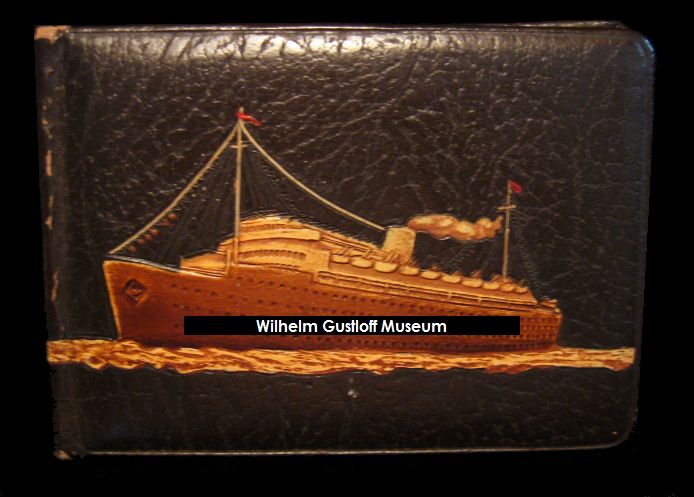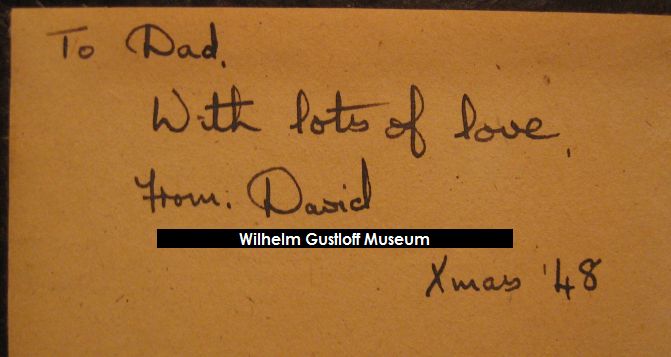 Robert Ley

Souvenir Photo Album

Unique small black with brown image of the liner. Empty / no photos. Just signed on the interior:

To Dad, With lots of love. From. David
Xmas '48.
Robert
Ley Photo Album - Small Souvenir Album
Voyage #Unknown
Voyage Photos: 36
Features the Lightship Halskov Rev.​
---
E.S. Robert Ley

Photo Album - Large Souvenir Album
Featuring 134 photographs from her maiden voyage!
Each photo has a hand-written caption to accompany it.​​
---
Robert Ley

Photo Album - Medium Standard Album
Unknown Hitler Youth voyage.
Souvenir Photos: 16, Voyage Photos: 58 - Total = 74
---
Robert Ley

Photo Albums - Small Souvenir Albums
Voyages: Unknown
Souvenir Photos: 16 in each.